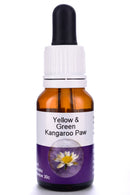 Description
The essence of tolerance and understanding. The realisation that there is value in making mistakes, because one can learn from them, especially when guided by a person of sincerity and benevolence. To be sensitive and seek to teach gently, not to judge harshly, either oneself or others.
For the hard task master.
For those who don't like seeing mistakes and tend to take over and do things themselves.
For the parent or boss who doesn't have enough patience to calmly show where a person has gone wrong or is inadequate in what they are doing.
For those who set a very high standard for themselves and others which doesn't allow for the learning curve of errors. When mistakes occur or things go wrong they see it as failure, and chastise themselves or the people involved.