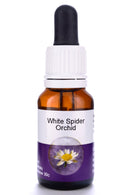 Description
The essence to bring Love and caring to the darkest corners of the Universe without being devastated by the intensive, and sometimes overwhelming, suffering around you. For those who seek to make this planet a better place for all. To inspire those in the caring professions and in volunteer service, engendering a higher perspective on the purpose of pain in the journey of the Soul.
For those with humanitarian aims who find themselves unable to cope with the anguish that they experience. This can lead to sadness and introversion.
For those who are sensitive to the pain of others and feel too paralysed to be able to change the situation. For the care giver who can't go on.
For those with high ideals who have been abused and now find life intolerably hard.