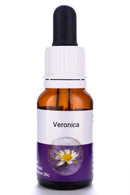 Description
The essence of expressing and revealing oneself. Meeting the hearts of others. To re-orientate sensitivity towards reaching out to others and the efforts needed in order to bring about understanding. To inspire communication and interaction, breaking up isolation and loneliness.
For those who feel sad, isolated and alone, that no one really knows them.
For those who feel misunderstood and so keep away from others for fear of being rejected.
For feelings of alienation within a family or group.
For those who are grieving the loss of a loved one and believe they will now always be alone.