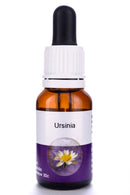 Description
The essence of taking responsibility for the manifestation of a collective ideal. This includes shouldering the difficulties of personal interactions between group members, using integration, co-ordination and wisdom. To see clearly how to tackle problems between people. To accept the reality of group dynamics and retain idealism. Working with and engendering positivity and dealing effectively with negativity.
For those who have given up on being able to work in groups of people, criticising when things don't go right but not taking responsibility themselves. Not being prepared to do what is required to make the group function positively.
For those who have lost idealism about being able to solve the world's problems because of the obvious difficulties people have when working together.
For people focusing on the problems and not the solutions in group life.
For people feeling hopeless about having a harmonious family life.
For couples who can't find a way to combine their different needs and desires.