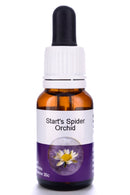 Description
The essence of directness and straightforwardness. Learning to deal with difficult people and situations in a benevolent but successful manner. To stimulate the mind to focus on what is real and important, bringing out the courage within to cut through emotional smoke screens in communications with people.
Dealing with people who think they have the power in a situation to take advantage of you. Dealing with messy situations.
For those being too sensitive to the consequences of confronting someone who is dealing dishonestly with them or taking advantage of them, compromising the truth because of someone's power over them.
For those who accommodate burdensome emotional attachments that are on a road to nowhere.
For those wanting peace and therefore not dealing with difficult issues in a straightforward manner.