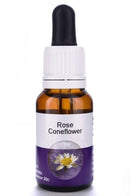 Description
The essence of being able to hold an inner place of stillness, peace and tranquillity. To be able to ease the mind at any time in any place. To maintain sweetness and equanimity of mind inside, and not wait for perfect surroundings in which to feel at ease.
For those who wish to maintain their equilibrium when living with other people.
For parents who feel tense when the children are around them.
For those who feel the need to escape to their own "space" continually as a way of relieving tension. (This is not a permanent solution).
For those who become edgy, uptight and easily disturbed.
For those in people professions.