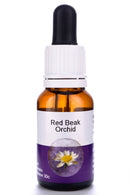 Description
The essence of renewing energy and inspiration to attend to all facets of Life creatively and with equal enthusiasm. To be dynamic. To resolve the internal conflict between desire and duties, personal expression and responsibilities. To work on Life as a whole rather than separating it into antagonistic pieces.
For those experiencing lethargy, listlessness and inability to get enthusiastic about their Life.
For a problem with getting up in the morning, or sleeping too often during the day.
For adolescent and midlife dilemmas of rebellion or frustration about duties and family ties.
For those who cannot see how they can truly enjoy their Life and maintain their job, family or other foundations of their Life. They may resign themselves pessimistically or become hedonistic, because they can't see how they can attend to both directions simultaneously.
For those who fluctuate between being responsible and then totally neglecting their responsibilities.
For those suffering from burn out.