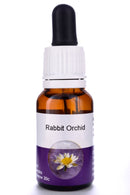 Description
The essence to find the true and deeper Self. Revealing and freeing for inner growth. To relieve the need to project anything other than what one truly is. Not to rely on external images and masks but to desire honest and meaningful connections to people. Frustration with shallow, empty and obligatory relationships is brought to an end by seeking the greater depth in the Self and other people.
For those who rely on maintaining false or idealistic images of themselves to people so they will be liked and accepted, (i.e. insecurity).
For the socialite who can only maintain superficial relationships.
Helpful with all types of psychotherapy and counselling to get past protective facades to the inner riches.
For those who wish to unmask their Soul and be true to themselves.