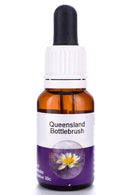 Description
To enjoy the company of fellows. The essence to transmute reservations about the demands of being social into a liberated social manner. Changing focus towards one's general internal direction ensuring a healthy flow of energy, and an ability to enjoy and deal with people without hesitation.
For those whose perspective on friendship is what benefit they will reap from the association. What this means is that the focus is on weighing up the benefits rather than interacting freely with others. When they feel the ledger is tipping to their disadvantage they become uncomfortable with the friendship and want to withdraw.
For people who want to be in company but find that when they are, they wish they hadn't come at all. They feel too much is being taken from them, physically, emotionally or mentally.
For those who don't want to live alone but find it draining to live with another person.
For those who have been ill-used by people in the most simple social situations, they then feel unsettled when in company.
For feelings of restlessness, discomfort and tiredness that are accentuated in the company of others.