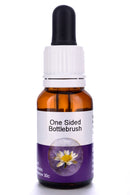 Description
The essence of being in touch with the people around you, of being able to be aware and encouraging. For those who are feeling unsupported and overwhelmed, to help them re-focus on the contribution others are making, then sensitivity to other's problems and burdens is born. This awareness and empathy can serve to improve everyone's situation.
For those feeling they are unfairly carrying everyone's workload on their own shoulders, such as people in leadership positions or situations such as being a single parent or self employed. They feel they are swamped by the demands of their Life and lose perspective about how Life is for everyone else.
For those feeling isolated due to what they perceive as lack of support from others.