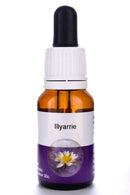 Description
The essence of valour to overcome painful memories hiding in the subconscious. The essence of Joy and courage to face and deal with past shadows and pain. To inspire the knowledge that there is no hidden pain that can't be dealt with, it is never as bad as you fear, it will not overwhelm you, you are stronger than it.
For people who are living without being able to feel Joy, there is hidden pain, like a dark cloud, casting a shadow over them. Some past experience, which they consciously remember or which lies in their subconscious, has not been healed.
To help people get through the healing of painful memories
For suppressed memory.
For those who avoid dealing with current situations, the suppressed cause being painful memories.
Helpful also in psychotherapy, rebirthing and past life therapy to uncover forgotten or hidden experiences affecting the present state of being.