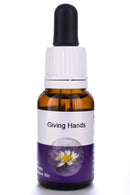 Description
To find the powers of regeneration and metamorphosis within. The flower essence to care for and heal oneself so one can bounce back after personal trauma and unload the feelings of heaviness. When this is achieved the renewed inspiration for Life and zest for living carries one through to positive experiences and gives scope for great fulfilment.
For people who feel weighed down by the murky areas of their Life and have lost the ability to feel good about living.
Such people have often been of a very giving nature, been highly traumatised, hurt and battered by life, been taken for granted and abused, which leads to them wanting to withdraw from people. Life becomes too hard so they don't want to interact with it any more. In extreme cases there is often a subconscious desire to no longer be on this earth.