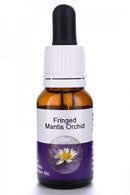 Description
For the mind to embrace benevolence and good intentions. This flower essence frees the conscience which then naturally brings the mind back to balanced, healthy pursuits. For those who find themselves caught in unhealthy curiosity about the affairs of others, who feel powerful with personal information and can't resist using it for their own ends.
The flower essence for those focused on petty things about others and cause damage by loose talk. They like the control they have when privy to personal information. This makes such people very unpopular and causes complicated emotional situations. In extreme cases they are very smug and feel superior because they can be the cause of such havoc through having such control over people's lives. Often these people come for healing because of rejection or hatred from others, be it in the school yard or the boardroom.
For those who enjoy controlling others, manipulating behind the scenes.