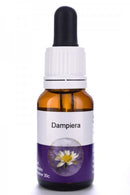 Description
The flower essence to assist in being open to the many streams of happiness and fulfilment, to be enriched by being flexible. The essence of letting go and allowing Life to flow. Helpful in times of change, grief and reconciliation, to allow the old day to go and the new day to be embraced with flexibility.
For problems of general stress, inflexibility, not being able to adapt to new situations, stress and tension through wanting things a certain way and no other.
For parting trauma such as grief, separation, divorce.
For those who are unco-operative unless things are done their way.
For issues of holding on and rigidity of mind and body.
For releasing the need that Life and people should conform to only one perspective for you to be satisfied, comfortable or happy.